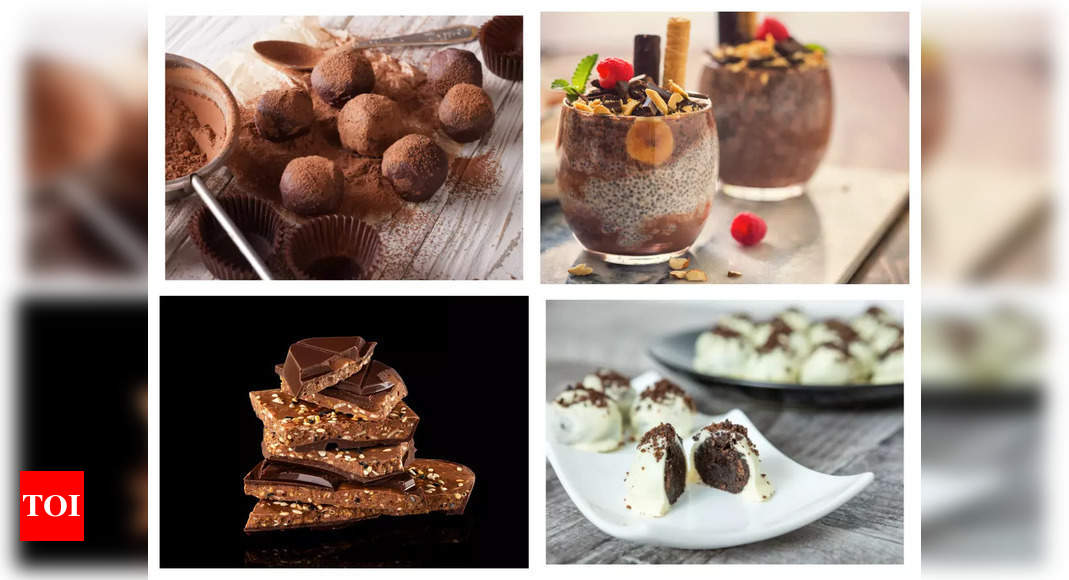 Best desserts and sweets for New Years Eve 2022
2021 is drawing to a close and it is time to welcome the New Year 2022 with great enthusiasm and zeal. And what could be better than to treat your loved ones with homemade desserts and sweet treats to celebrate New Year's Eve. Well, we have made some easy to prepare desserts which can be made with simple kitchen ingredients. So, bake fun cakes and pastries in the kitchen.
Oreo Boozy Balls

To make this quick and effortless dessert, grab 10 to 12 oreo cookies. Separate the oreo cookies and the white cream. Take a blender and add the oreo cookies, 1 cup of melted milk chocolate, ½ cup of dried fruit soaked in ½ cup of rum and make a thick paste. Then take a bowl and using the double boiler method, melt 1 cup of white chocolate with white oreo cream. Now make small balls of oreo and dip them in the white chocolate mixture. Place on baking paper and refrigerate. To serve.
Sesame and nut chocolates

Looking for some delicious homemade chocolate, then grab a glass bowl and melt 2 cups of chocochips. Meanwhile, take a baking sheet lined with parchment paper and set it aside. Then add ½ sesame seeds, ½ cup of nuts and a mixture of dried fruits. Mix well, pour and spread on baking paper. Refrigerate and enjoy.

Creamy Butter Cups

If you are in a jiffy and want to make something delicious then you can try this simple butter mug, which can be made in minutes. Take a large bowl, whip the chilled crème fraîche, mix it with honey, add the sweet cocoa powder and melted peanut butter. Pour this mixture and mix it with fresh fruits, dried fruits and mixed berries, refrigerate and enjoy.


Braised Cake Bites

To make this simple recipe, cut the dry cake into small slices or pieces, then prepare a syrup by adding a small portion of baileys, mix it with chilled crème fraîche, sugar and vanilla extract. Using a piping cone, place this mixture on the pieces of cake, refrigerate and serve chilled.

Spicy alcoholic chocolate balls

If you are a fan of alcoholic delicacies, then please your loved ones with these quick desserts, take 1 cup of cracked dark chocolate, mix it with 2 tablespoons of condensed milk, 1 cup of dried coconut and 3 tablespoons spiced rum. Mix everything and roll small balls. Refrigerate and garnish with powdered chocolate.
See also: New Year 2022: New Year's Eve Food Traditions Around the World and Why They Are Followed