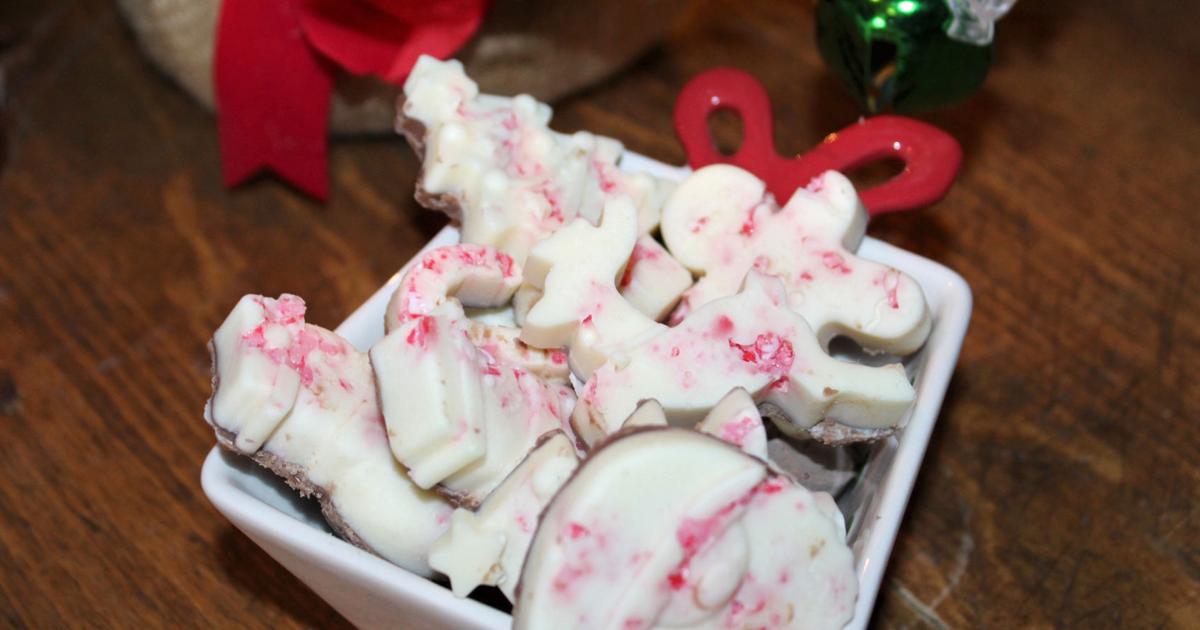 Make Easy Candy For A Festive Treat | To taste
Sometimes you can do something to make Christmas treats simple while still making it look like something you had to put a lot of work on.
Some Christmas candies are complicated and take a long time to make. But using a mold and melting chocolates can be an easy way to make great looking candies that don't take hours to make.
For this kind of candy you need silicone molds, melted chocolate and added flavors.
I used white chocolate and chocolate almond rind and crushed candy canes to make crunchy peppermint candies.
First, find your mussels. I found some that were deep for a thicker candy. They had shapes like gifts, reindeer, candy canes, trees, snowmen, and Santa Claus.
You can use any peppermint candy, but I used candy canes. Chop them in a food processor or place them in a plastic bag and hit with a heavy object like a hammer to smash them.
First place some of the crushed candy canes in the mold. Then melt the white chocolate bark and pour into the molds, leaving some room for the next thin layer of chocolate.
After pouring in the white chocolate, add more pieces of peppermint so that they are both on the chocolate piece and on the inside.
Leave this until it hardens.
Then melt the chocolate layer and pour a thinner layer of milk chocolate over the white chocolate.
Let everything solidify, placing it in the refrigerator will help.
Then, when it's ready, the chocolates will come straight out of the mold.
The result will be Christmas themed chocolates for your Christmas gathering that look great but are simple to prepare. It's basically melting chocolate, pouring it into molds, and letting it harden until it's solid.
The added peppermint pieces add a great seasonal flavor.
You can add a variety of things to make them Christmas. If you don't like peppermint, add sprinkles to candy or another popular Christmas flavor.
You can also use fondant chocolates in Christmas colors to make candies.
But I love the peppermint and chocolate flavors, my favorite flavors in coffee, a milkshake, and many kinds of treats. So the crunchy peppermint candies were a perfect idea for me.
You can reach Becca Owsley at 270-505-1416 [email protected]