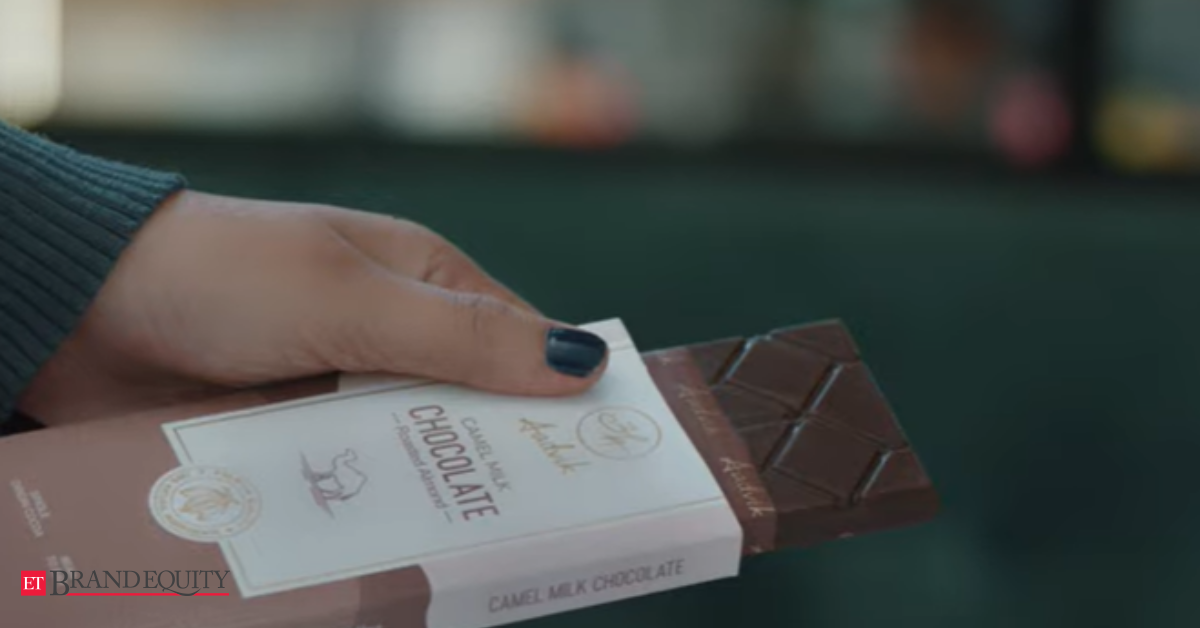 New Aaadvik Foods Ad Redefines Camel Milk Chocolates, Marketing & Advertising News, AND BrandEquity
Aadvik Foods has announced the launch of its #TheGoodChocolate campaign to take chocolate addicts on a journey of happiness with the unique taste of its exclusively premium range of camel milk chocolates. Aadvik's strategic goal behind the campaign is to present its camel milk chocolates as a guilt-free treat.
The 8-week campaign will feature a sequence of concept films produced by the agency – Digital Refresh Network.
Concept films revolve around the concept that Aadvik's camel milk chocolate is not a vice; he's a good guy in the chocolate world. He has the ability to make someone smile with something as selfless as sharing a bar of chocolate.
In the first film, which the brand has just launched on its digital platforms, a young job seeker faces an austere CEO during a job interview, only to be disappointed by the rejection. At the end, they share a light moment while the interviewer and the interviewee share an Aadvik camel milk chocolate. The CEO makes the right choice to boost the morale of the discouraged candidate in her own way, reflecting a gesture of goodwill for his future endeavors.
The film echoes the slogan: "Chocolate is so good it feels good".
Shrey Kumar, co-founder of Aadvik Foods, said: "Chocolate has always been flexible for our daily dose of decadence. Chocolate permeates all demographics; it has the power to make children, middle aged and old, smile. Today, many are part of the fitness community. For them, the guilt of eating a conventional chocolate bar can take its toll. With the launch of our #TheGoodChocolate campaign, we at Aadvik are setting an era in the chocolate timeline. Our camel milk chocolates can be tasted without guilt as they are made with 100% natural ingredients and the benefits of rich camel milk, which gives them a unique taste and a premium experience.