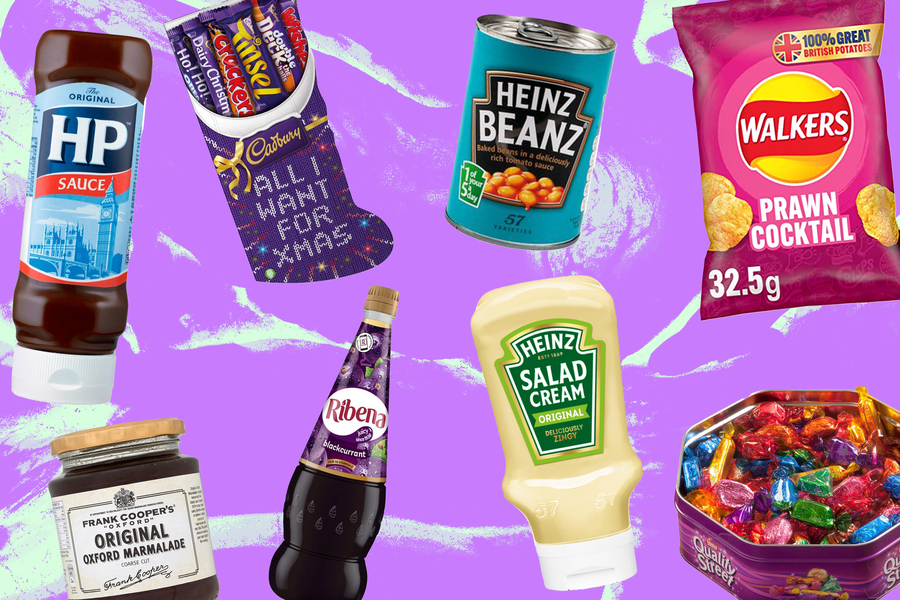 What to buy in a UK grocery store: best snacks, cookies and more
Our favorite British snacks and drinks
Seasonal chocolates
I thought for a long time about one particular mainstream candy that gets Americans excited over the holidays, but I finally found myself puzzled (Candy cane Hersey's? M & M's red and green?). The British, however, revel in festive chocolates, and there is no name more familiar than Cadbury. "Growing up, I was always given a selection stocking, which is basically a stocking filled with a variety of Cadbury chocolate bars, from Flake to Crunchie to Dairy Milk," says Pulidore. "They are very popular, as is the Cadbury Dairy Milk Advent Calendar. Every year we add more and more to our order and sell out in a week or two before December 1st.
Some of Pulidore's other favorite boxes include the Heroes box, as well as Milk Tray, and when it comes to other brands, the Quality Street box is a classic. "It always reminds me of my great aunt. She would bring a box from Quality Street, which is the Nestle version of Cadbury Heroes, but much older. It offers a variety of unbranded chocolates, such as Strawberry Truffle or Creme Caramel. And I think these are pretty iconic of British Christmas chocolates.
Then there's the classically British chocolate-orange combo, which Pulidore says is showing up everywhere. There are Terry's Chocolate Orange, Dairy Milk Orange Fingers, and Dairy Milk Orange Buttons. My favorite comes in the form of a cookie: the Jaffa Cakes. The treats feature a base of sponge cake, a layer of orange jam and a chocolate coating. In my opinion, they are best served out of the fridge.